Web Information Solutions, Inc.
Pocket Informant (Calendar & Tasks)
¥850
最新の価格はAppStoreでご確認ください
評価:4+ リリース:2009/03/27 カテゴリ:仕事効率化
現在のバージョン:2.61 サイズ:13.9MB
Web Information Solutions, Inc.

Calendar, Tasks, Notes & Contacts - Fully Integrated.

Eliminate the "app shuffle" with a fully integrated Calendar, Task, Contacts and Notes Manager available for the iPhone. Built with over 10 years of mobile calendaring prowess we've focused on the best user experience. Customer focused - for you!

Key Features:
• VIEWS - Today, List, Daily, Weekly, Monthly, Task, Notes, Contacts Views at your disposal to access all your data
• INTEGRATED - show Tasks and Events together either In Progress or just what's Due
• SYNC - access iOS Events and Reminders directly, or sync with Google Calendar/Tasks, Toodledo, and our very own paid-subscription Pocket Informant Online service for the ultimate access!
• FILTER - use Tags or Calendars to filter your events, tasks, or notes
• TEMPLATES - create Templates to quickly generate events or tasks - even tasks with subtasks!
• RECURRENCES - create repeating events AND tasks! You can create simple repeating patterns (every day/week/month/year) or complex ones (e.g. 4th Friday of every other month)
• SWIPE ACTIONS - swipe an event, task, note, or contact to quickly access common actions like changing a date, skipping a recurring task or even creating an event directly from a contact!
• TASKS - powerful task manager supports subtasks, recurrences - go full bore with a full GTD-style task management or simplify with our "Simple Tasks" mode
• SMART GROUPS - create your own dynamically filtered groups of tasks
• EVENT LOCATION MAPS - tap a button and show today's events mapped out for you, tap on the event and get directions (integrates with iOS Maps and Navigon)
• TASK LOCATION ALERTS - get alerted when you get near a location for a specific task, or assign a location to a Context and get alerted for a group of tasks
• NOTES - create text based notes organized however you like it – and even VOICE NOTES!
• CONTACTS - view your contacts by letter or by company; create events or tasks from a contact
• ATTACHMENTS - link contacts and pictures to an event or task (not available for iOS events or reminders)
• CUSTOMIZABLE - we give you the options you need to customize important features such as task methodology (GTD, Franklin Covey, standard, and simple), ISO week numbers, event & task defaults, month & week view layouts, and much much more
• THEMES - on iPhone you can pick leather-based themes or iOS-style themes
• COLORS/ICONS - use Calendar or Tag coloring to visually make your organized calendar or task list more readable

If you have any questions, please visit the links below or ask by sending an email to press@webis.net
Looking for a Universal version for iPhone and iPad? Check out Pocket Informant Pro!

Read more about Pocket Informant Online, our complete sync solution: http://webis.net/wp/pocket-informant-online/
Read more about Pocket Informant Pro and get our reference guide: http://webis.net/wp/pocket-informant/
Check our Twitter Page: http://twitter.com/webis_mobile
Check out our active user based forums: http://www.pocketinformant.com/Forums/
Support: http://webis.net/wp/support/

----------
Pocket Informant is trademarked Web Information Solutions, Inc.
Getting Things Done is copyright David Allen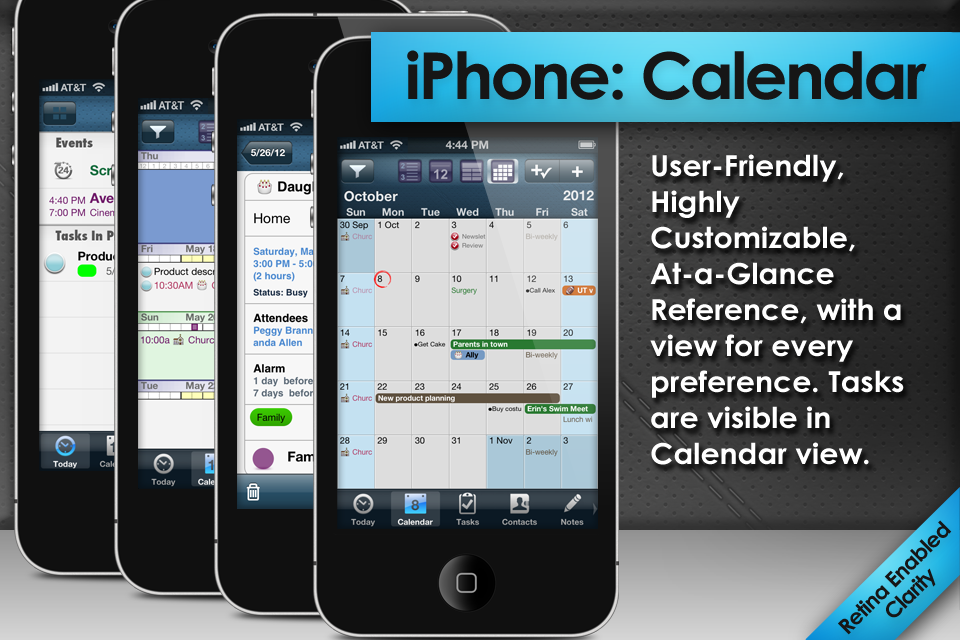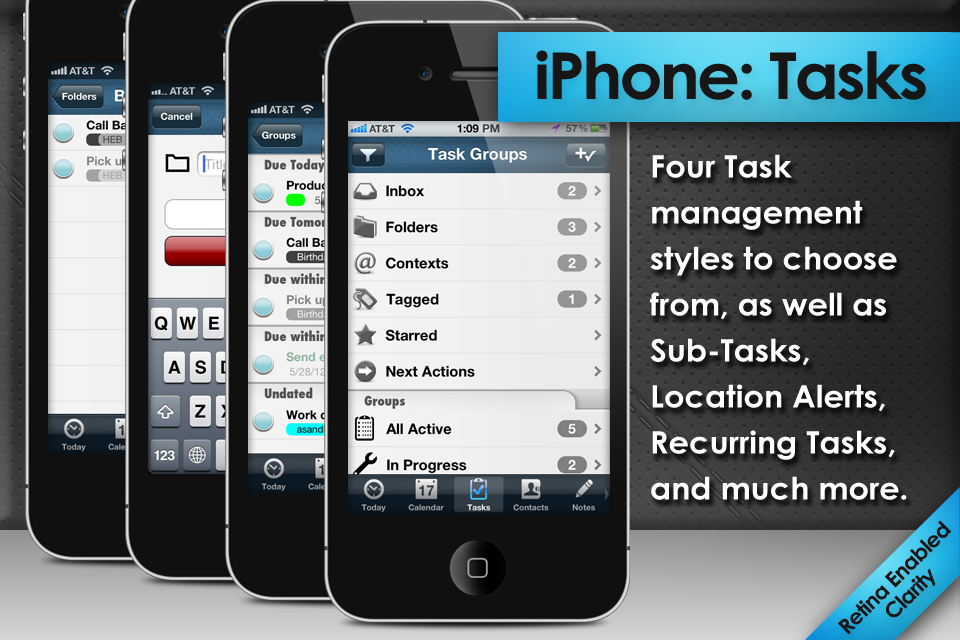 バージョン 2.61 の新機能
Continuing our focus on polish and improvements version 2.61 brings:

• Various improvements and fixes for the new Setup Assistant
• Fixed some iOS 5 compatibility issues
• Several improvements to iOS Reminders handling
• Fixed issue with Day View sometimes drawing events or tasks on top of each other
• Fixed issue where Smart Groups based on a relative date might not always update themselves when changing to a new day
• Fixed issues with the new Photo Attachment Viewer when deleting/adding new shots
• Improvements to Location Bookmark behavior and the Map Location viewer
• Fixed some issues with editing locations
• Fixed the handling of certain recurrence rules (like "first weekday of the month") when using iOS Events
• Completed tasks are no longer shown in the Today tab's "Tasks starting today" section
• Fixed rare condition where PI might think there is no internet connection (and thus refuse to sync) even though internet access is available
• Improved the handling of recurring events/tasks when changing them to a new day
• Location, template and star buttons are all easier to tap now
• Fixed issue where in rare circumstances, alarms may not fire
• Fixed various display issues with recurring all day events
• Fixed issue trying to re-enter a password after you've failed once
• Several minor UI improvements and fixes, including how the "current day" is displayed in various views, week view headers not updating after a theme change, visual consistency between notes and tasks view, and more
• Stability and significant performance improvements to iOS Event handling, sync, and other areas of Pocket Informant

As always we appreciate your feedback - most of the improvements in this list are the direct result of your feedback. Also remember that we cannot respond to App Store Reviews so make sure to use the built-in Feedback tab to request help or recommend a feature; or visit http://webis.net/support.